Therapist specializing in High-Conflict Divorce, Couples Therapy, and Attachment Trauma
Online Therapy Across North Carolina and California & In-Person Therapy In Asheville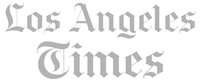 Hello, I'm Virginia Gilbert,
Marriage and Family Therapist
While I'm trained to work with individuals, couples and families, I specialize in the treatment of high-conflict divorce, couples' issues, and attachment trauma.
If your divorce is making your life unmanageable, I can give you strategies to help you manage a challenging ex. If you and your partner have trouble resolving conflict, I can teach you skills to repair ruptures so you can connect better. Or, if you're impacted by your partner's sexual compulsivity, I can educate you about problematic sexual behaviors and help you decide whether to stay or go.
Finally, if you suffered attachment trauma due to family dysfunction and/or adoption, and you can't seem to stop getting into chaotic romantic entanglements, I can help you heal your relationship with yourself and potentially enter into a loving partnership.
You can't change your ex, but you can improve the quality of your life by changing the way you react and relate to your ex. My book helps you understand how high-conflict divorce develops, gives you strategies to manage it, and, most important, offers you a plan to turn the worst thing that happened to you into an opportunity for personal growth.
Stop feeling frustrated and ashamed about your divorce or relationship.
Get on my email list to get free insights in your inbox.